Personalised USB sticks product updates
Personalised USB sticks product updates
Published Wednesday 9th October 2019
We are loving our brand new look on our USB products, all of which are now live and available to order online. We want to ensure you don't miss out on any of the fabulous new features available, including FREE personalisation on your USB and your choice of 3 colours for the metallic lids! Our
Metal USB Tins
,
USB Boxes
and
USB Cases
have been updated to incorporate a new soft grey foam, fingerprint and scratch resistance with a contemporary new feel. We're featuring the below blog from one of our very own customers Grace Nicole Photography, letting her clients know what exciting features they can expect with their purchased packages.
---
Exciting updates to my personalised USB cases
I'm very excited to share this news with you today! - If you have been looking at my wedding photography packages, or have already booked me as your photographer you may have seen that there is a personalised USB case included in every package. I decided to include this as it means you will always have all of your wedding photographs to hand and in a perfect little keepsake box.

'yes .. we already know this' - I can hear you saying .. but a few weeks ago I was notified by my supplier that they were making a few changes to these USB's, so I'm very happy to share with you the updated version!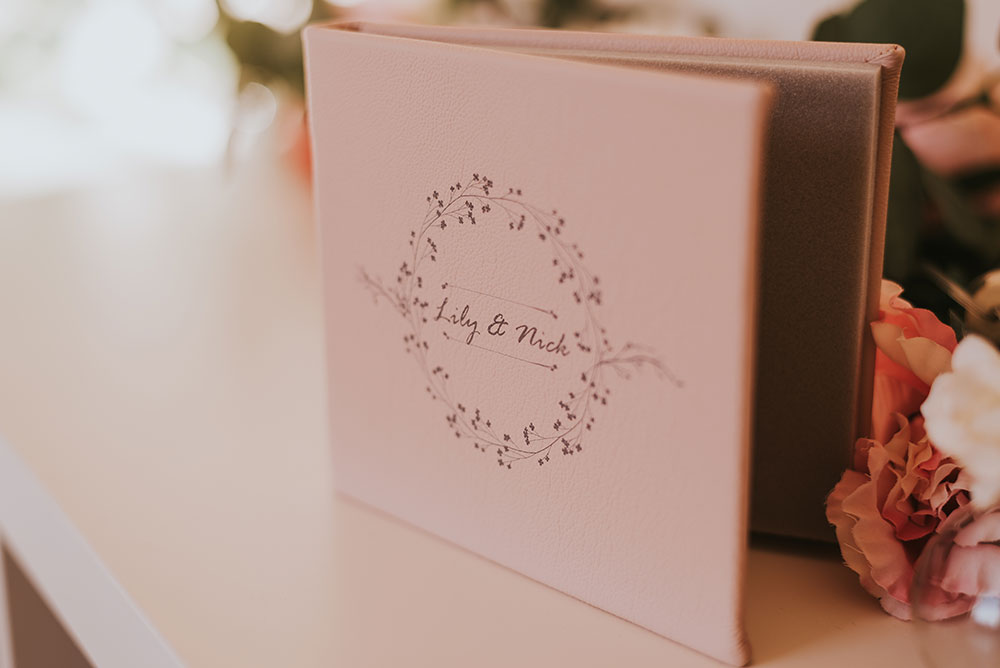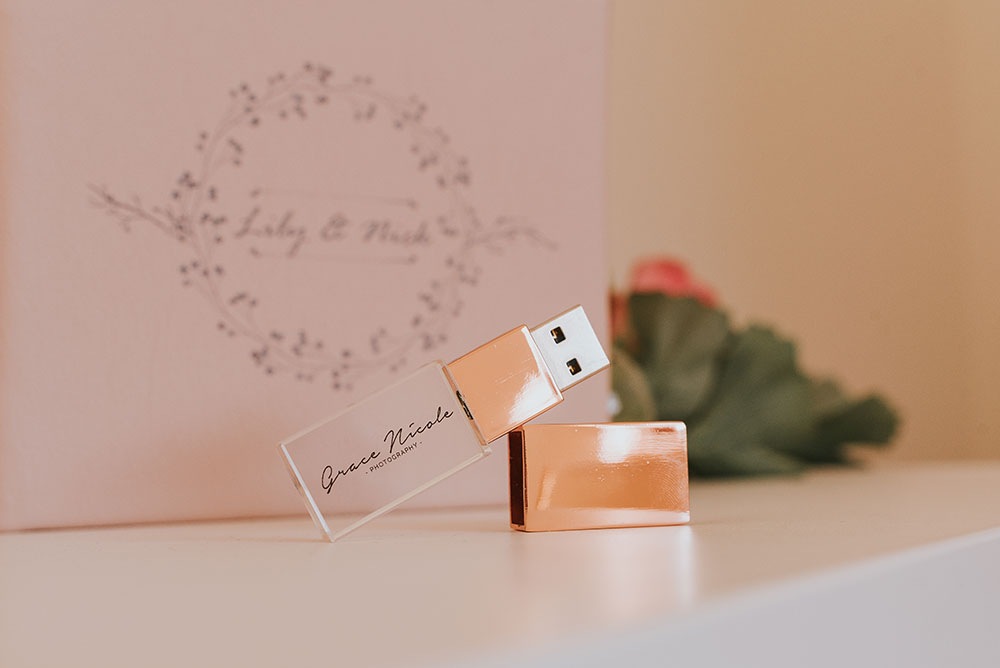 So what's new with my personalised leather USB cases?
The changes aren't anything huge, but to me the little details really make these cases so much better!

They are still available with all of the colour options in genuine leather or linen, or you can still choose your favourite photograph as your cover. However now rather than a plain black USB stick you will receive a gorgeous crystal USB stick in your choice of silver, gold or rose gold.
I have also updated my design options, so you can stick to the traditional cover I have always used, or there are now a few different options from a feminine floral wreath through to a modern box design - and they can all be personalised however you like them!
What to expect from your own personalised USB case.
As before these USB sticks contain all of your high-resolution wedding photographs in colour and your highlight photographs in black and white. I also upload a personal copyright release form onto the USB so you are able to take the photographs to any printers you wish to use.

Thanks for reading,
Grace

Grace Nicole Photography
X
We were thrilled to read Grace's blog and see our new USB updates being highlighted to her customers. These new key features including personalised USB sticks and custom designed leather printing really are important for creating an entirely bespoke product for each and every customer. You can read this blog and others on Grace's website and see more of her fantastic photography.

Instagram:
@gracenicolephotography

Website:
https://www.gracenicolephotography.com/blog