Sample products for professional photographers
At SIM Imaging, we offer a range of professional sample products for photographers to use in their studio or on the road to showcase to clients. All of our products, including our entire range of albums and books as well as our bespoke photo frames, are available to order as a sample products for professional photographers. Our dedicated sample code can be added to your basket for any product you would like as a sample to deduct the appropriate amount depending on your product choice.
How much discount is available for sample photography products?
For professional photographers, product samples are a key tool for selling products, packages, in-person sales and even ideas to customers. To help your clients understand what they are truly looking for, you have to offer them the opportunity to handle a premium quality, handmade product for them to see, feel and fall in love with. This physical interaction can create an emotional connection with the products and photography inside.

The psychological advantage to this process is that it encourages your clients to visualise their own pictures showcased inside, meaning your customer now wants you and you alone to take their photographs. Don't forget that it's not just a book that you are selling; it's a beautiful, handmade snapshot of a significant moment in their history, ready to be treasured for a lifetime as a priceless family heirloom.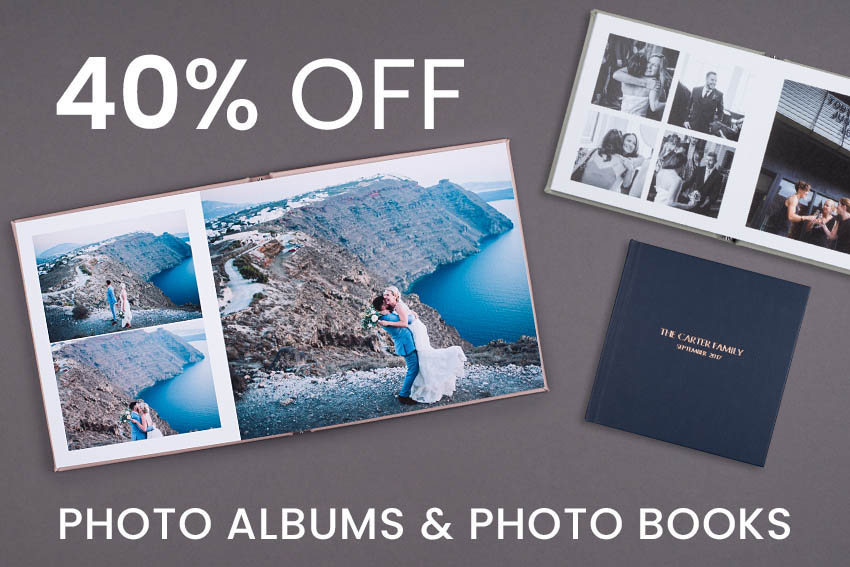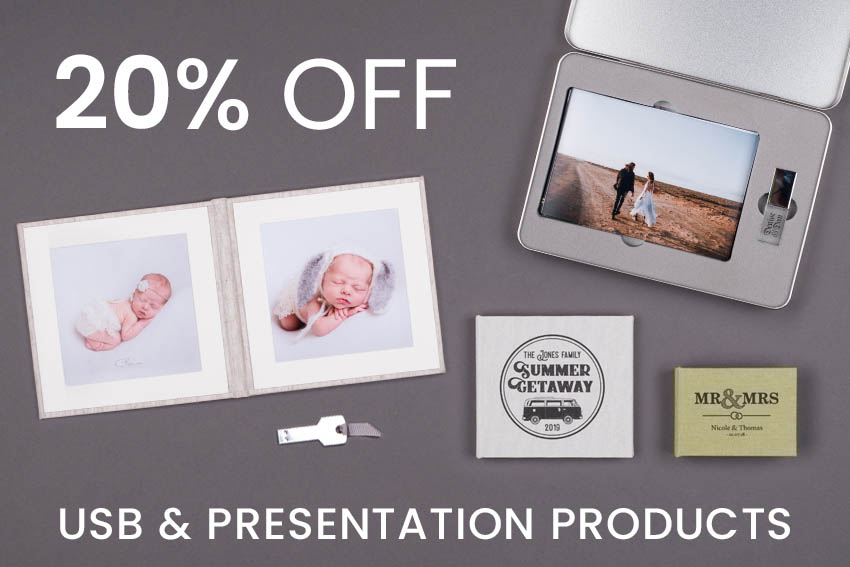 Sample photo albums and sample photo books
You can order a bespoke wedding album or photo book designed with all of your own images via your SimWare software. Perfect for displaying your images and personal style to clients, this enables photographers to showcase their services to new or existing customers in the studio, at the chosen venue or during mobile meetings.

If you're an exclusive photographer for a certain venue, this is an excellent opportunity to show the space dressed for a wedding. Design your book and simply enter the sample code SAMPLE2022 at the checkout to turn your product into a sample piece. Learn more about our sample albums and sample cover sets here.
Sample photo albums and sample photo books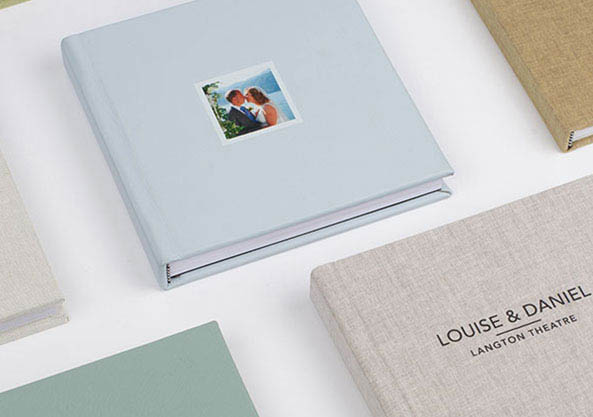 Sample frames and bespoke photo wall art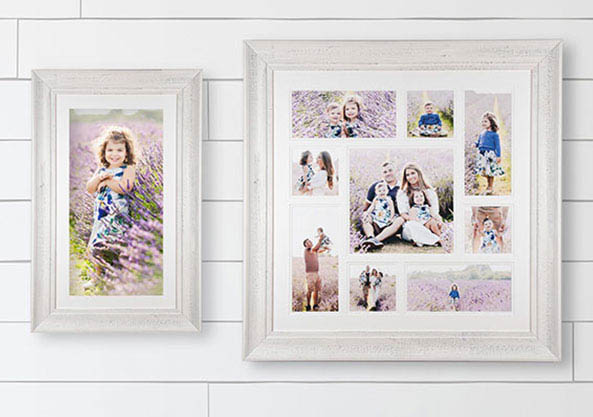 Design a statement piece for your studio with a handmade bespoke sample frame. Choose your perfect moulding, create a single or multi aperture mount design online and select your moulding colour at the checkout before adding the SAMPLE2022 code to get your sample discount.

Alternatively design a custom photo wall art product in a style that suits your brand. You can order any product (excluding chromaluxe metal prints) as a sample up to a size 36x24" to display to clients and improve your product sales. Learn more about our sample frames and wall art products here.
Wall Art & Frame Samples
Sample photo albums for wedding venues and event venues
If you are a favoured or exclusive photographer for a local venue, a sample album is an excellent selling tool to leave with the venue full time. A dedicated venue sample photo book will showcase the area dressed for a wedding or event while promoting your own photography simultaneously, making a venue sample album a successful method for appealing to potential new customers.

Professional photography product samples are a valuable investment for any photographer or professional studio in order to entice additional customer purchases and improve in-person sales.
Layflat Album
Photo Book
USB Sticks & Boxes
Photo Presentation
Photo Wall Art
Frames
T&C's
All sample products will be branded SAMPLE or STUDIO SAMPLE, this is inclusive of ALL items in the basket. Any purchase with the sample discount is at the discretion of SIM and can be withdrawn at any time. Multiple sample purchases are permitted but are at the discretion of SIM, for larger sample enquiries please get in touch. Samples are not for resale and are only for professional use to market to customers. Turn around may be longer during peak times in production. For frame and wall art products, samples are only available up to a size 36x24", no larger. Chromaluxe metal prints are exempt from any sample discounts or promotions.
Prices are available for 'PRO' users only. Please register and login to gain access.