Top Five Reasons Couples Need a Bespoke Wedding Album | Hannah McClune
Here are my top five reasons for why having a bespoke wedding album is so important for our couples.
Bespoke wedding albums make memories tangible
Everybody will be telling your couples how fast their wedding day goes, and aren't they right! It really does whizz by. I know my own wedding was a bit of a blur at times, so being able to have those moments of the day in a physical bespoke wedding album that I can hold at look at is precious and will be for your couples too.
You could lose your wedding photos due to outdated technology
It is likely that USB ports will continue to vanish from laptops and computers – heading off to the land of floppy discs and CDs. Yes, we hope our couples download them and save them then back up, back up, back up. Yet a bespoke wedding album is there for good.
Quality archival paper for wedding photos
Sorry to make you cringe here, but our couples are SO likely to be printing our images off at the same time they do a supermarket shop. Those instant, cheap and easy prints are not the way that we want the quality of our work to be seen… and could lead to couples doubting the colour quality of the images as they are likely to be very off.
Instead I want my couples to see their day on archival quality paper printed by a colour calibrated, multimillion pound printer in SIMs specialist print lab.
I offer couples the SIM Fine Art Photo Books with a choice of linen or leather covers and their wedding name/date in the rose gold (very popular), yellow gold and silver foil. This high end product makes the perfect match to my photography services.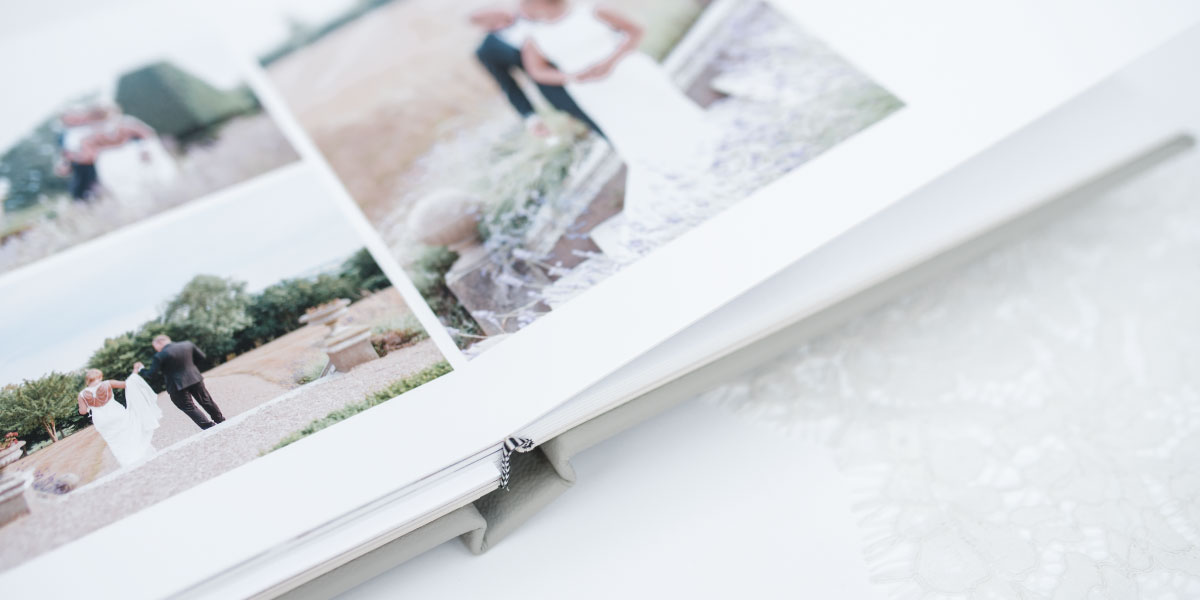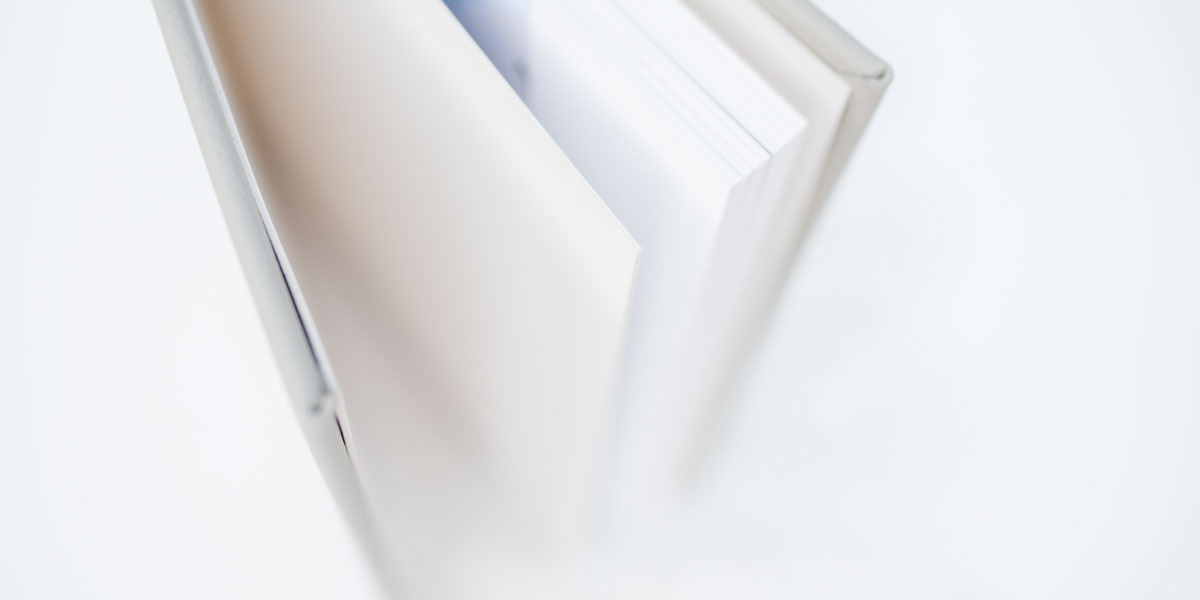 Bespoke wedding albums are heirlooms
This last point is the most important to me. Bespoke wedding albums mean that our couples are able to enjoy the entire story of their day for years to come.
I love to take a storytelling approach to a wedding, so what better way to share that story with friends and family than in a luxury album. At the time of getting married I'm guessing a lot of our couples are thinking babies in the near future, but not so much of those babies having babies. Imagine those generations being able to look back at your day and see all the emotions of the day.
Wedding album love
I've found by sharing my wedding album love with couples that initially booked a digital collection, they often appreciate the value and upgrade to add one. This means around seventy five percent of my couples get to have a gorgeous bespoke wedding album in their hands, although I'd love that number to be a full one hundred percent!
Written By Hannah McClune, www.hannahmcclune.com