Photo Album Cover & Paper Sample Packs
With over 30 colours of linen and 16 colours of genuine leather to choose from, these sample packs are the perfect tool for showing the different combinations your clients can make. Choose between material swatches of leather and leatherette or linen, all supplied in handy individual boxes for clients to look through.

If you'd like to showcase every finish available within our album range, you can order our A5 cover sample set, complete with a mini metal cover, an acrylic cover, embossing examples and more. This pack showcases every personalisation option available across all our ranges of albums, so be sure to match up your chosen sample album with the available options. Add any cover sample pack to your basket, and at the checkout, select which sets you'd like to order. We also offer a paper sample pack showcasing all the available album papers, each of which details the product they are available in.
Sample Packs Available & Pricing
We offer a range of cover sample swatches so your client can see & feel each finish in order to pick their perfect combination. Choose between material swatches of leather and leatherette or linen to showcase the colours available on your sample album or book and add a paper sample pack to showcase the finished available in your chosen album.
A5 Cover Samples Set
Leather & Leatherette Samples
Linen Cover Samples
Album Paper Samples
How to order Cover Sample Packs
To order cover samples to show your clients, simply add "Cover Samples" to your basket and select the options you would like at the checkout. No design is needed as these are pre-made sets, and you can order them online via our website, or via your SimWare with your next album orders by selecting cover samples from the list of available products. All cover and paper samples are available in the same product, so add one to your basket and at the checkout you can select your choices.
Free photo album test prints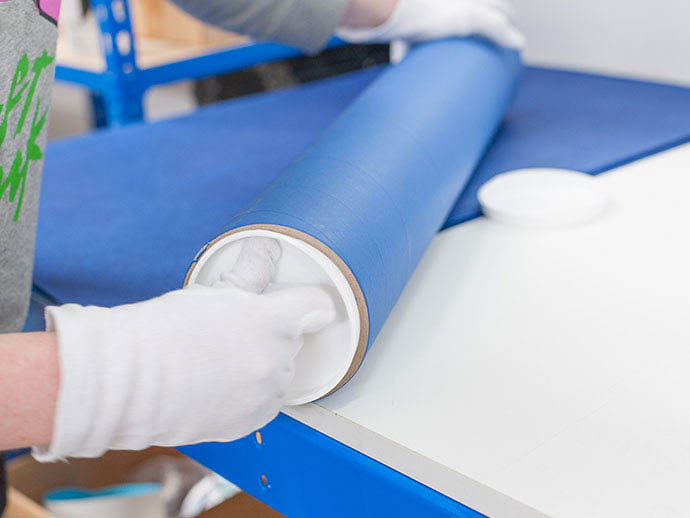 Take the guesswork out of getting your prints exactly as you want them. Whether it's your first order with us or if you'd like to see a particular image on your chosen paper before your album is bound, you can request FREE test prints in your special instructions when placing your order. We offer a free test print service for all of our photo album products so you can check the translation of your images from screen to print before your new album is fully produced.

Simply make a note in the special instructions at the checkout when placing your order to request up to 3 spreads to be posted to you in advance of printing the final album. You can request specific pages or particular images you'd like to see printed, or we will send a selection from the design instead if not specified.

These will be sent out promptly following the album being uploaded to us, and the full production of your album will remain on hold until you have received your prints and give the final go ahead to proceed to print. If you'd like to make changes to the images, you'll have the opportunity to do so at this point, meaning you can be sure to guarantee the printing is exactly as you'd like it.

Once your test prints are received, if you're happy to go ahead or want to discuss the test prints further, just give us a call or send us an email to [email protected].