Print & USB Tin Metal Boxes Overview
Our print & USB tins are great if you are looking for a product that has an industrial feel combined with modern technology. These personalisable metal tins can be designed to include your logo or a full colour image on the front of the tin with 6mm around the edge, and the metallic finish will shine through any artwork or designs, giving images a real urban twist. Each tin is supplied with a matching foam insert with space for up to 75 6x4" prints and one of our crystal USB's, available in 3 colours with personalisation on the glass. These metal USB tins open with a hinge and close neatly with a click, and can be offered for individual clients, or ordered in bulk to promote your brand, business or event.

Product Options
You can order our personalised large tins with space for up to 75x 6x4" prints and have the option of designing a printed crystal USB kay at the same time. When ordered without the USB key, the foam supplied is the same with space to fit a crystal key if you have your own.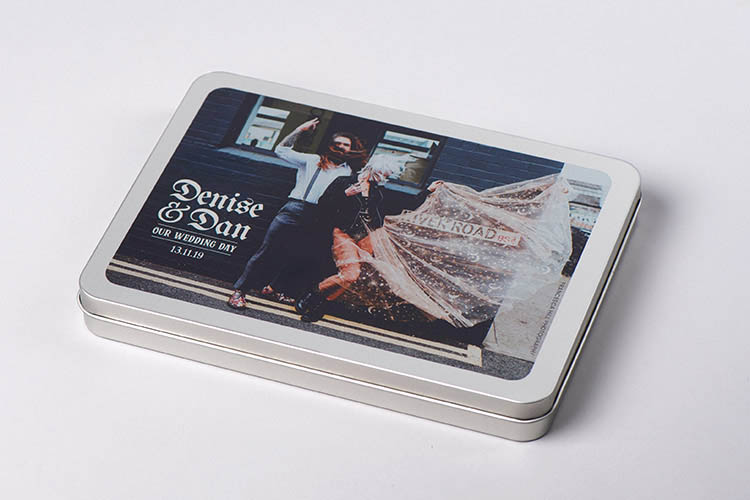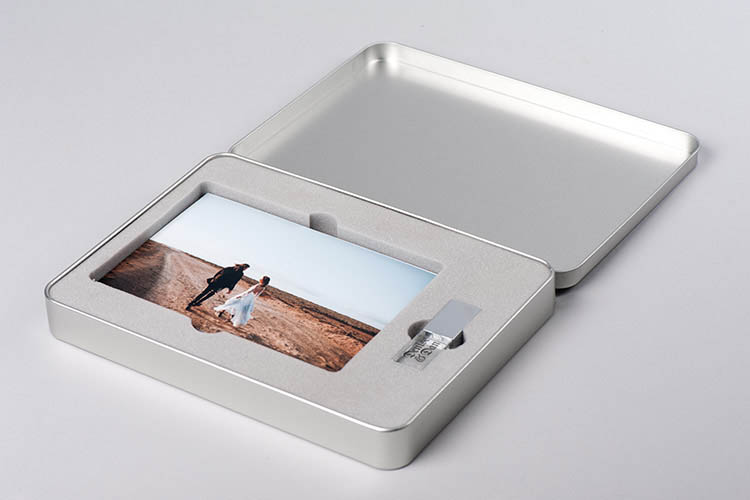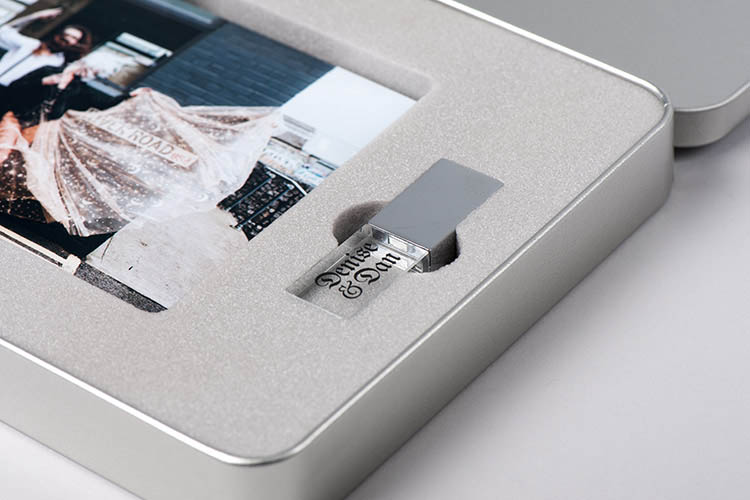 Size Of Print & USB Tin
Our print & USB tin measures at 22 cm x 16 cm x (2.5 cm depth) and is paired with a compartment designed to fit 6x4" prints. You can order the prints at the same time as your personalised tin box on our online ordering system.

Box Size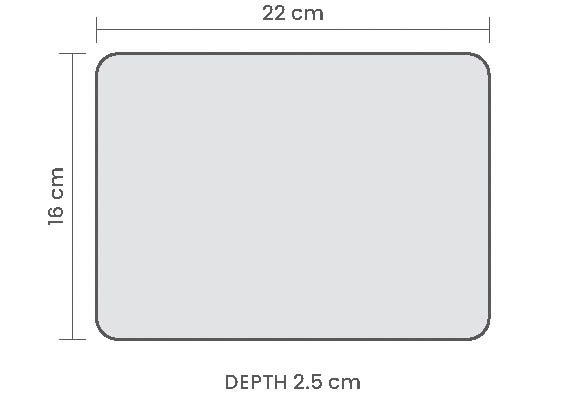 Print Size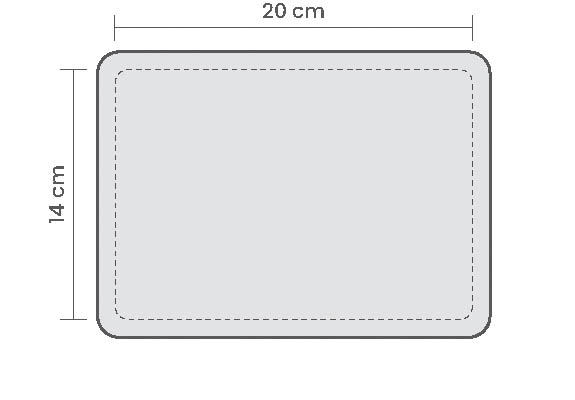 Internal Size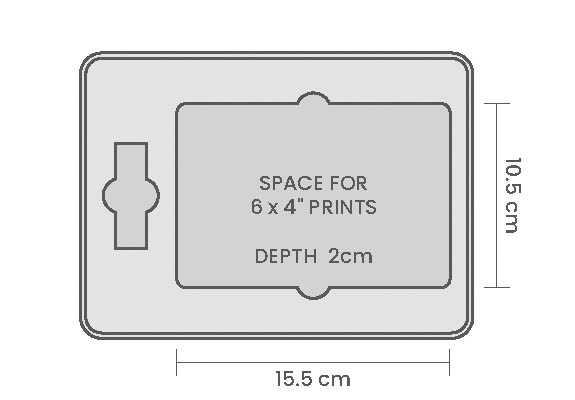 USB Size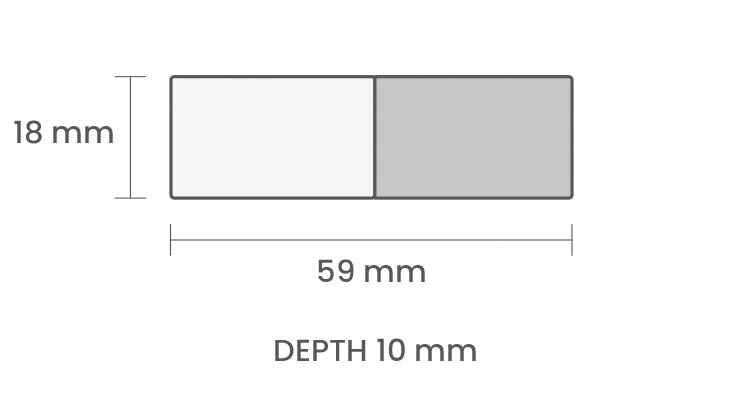 Print Size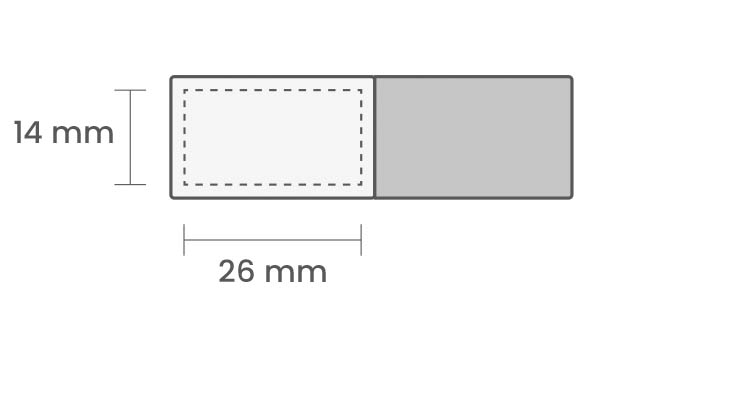 Storage Capacities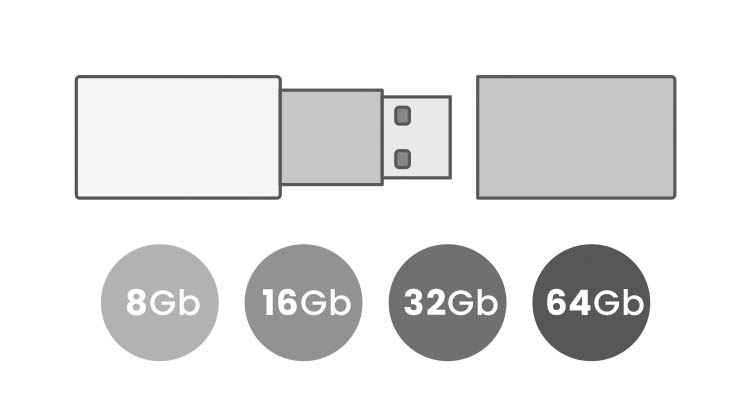 USB Colours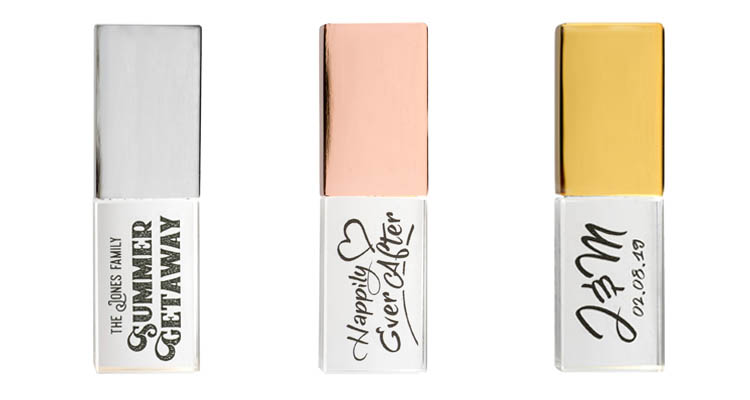 Quick Ordering
Design your print & USB tins online via our browser software, or if you are a professional photographer, you can create any USB product in your desktop SimWare software. Create your design using a logo, graphic or full colour image, or use one of our customisable templates included in the design area scrapbook.

Photographic Prints - Select 6x4" as your print size for personalised USB & print tin metal boxes. Upload your images to be professionally printed and included for delivery at the same time as your large USB tin. Please make sure you ONLY select the 6x4" size for your photographic prints to fit inside your USB tin metal box.
Large Tin 6x4" Prints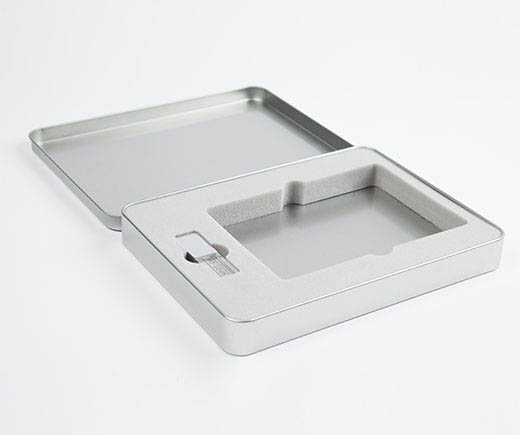 Create Now
Photographic Prints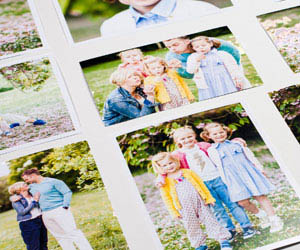 Create Now
Production Times
The production time for our print & USB tins is 5 working days. If you would like your order to be dispatched within 3 working days please choose the fast track option in the checkout. If you are in the UK mainland your parcel will be put on a next working day delivery with tracking once production is complete.

Prices are available for 'PRO' users only. Please register and login to gain access.