Smaller Album Duplicates Overview
Smaller album duplicates can be ordered at the same time as your main album without the need to redesign. Simply design your album and add your duplicates at the checkout where you'll be presented with a variety of options in corresponding sizes to your main album. Whilst the premium main album covers are not available with the smaller album duplicates, we have a range of cover options to create a matching set with similar text or image personalisation options.

Product Options
From hardback to softback in a variety of different sizes. you can find the option that works best for your clients. Choose between premium photographic lustre paper to match your main album, multi packs of hardback printed paper, or a set of mini softback books, perfect for handing out to friends, family, bridal parties or potential clients.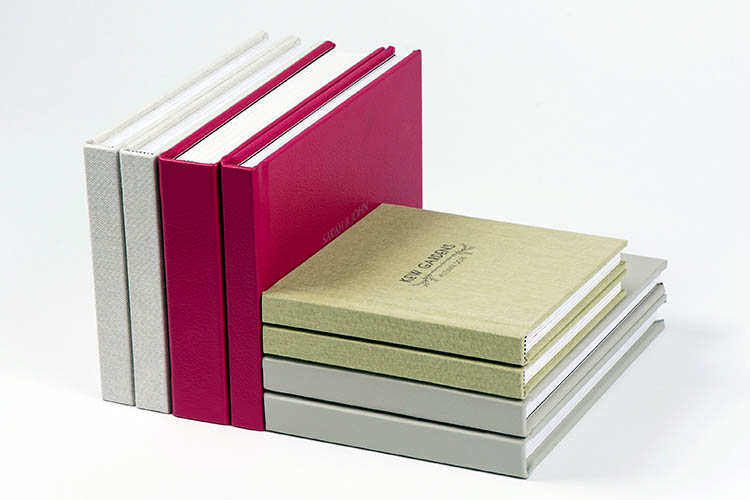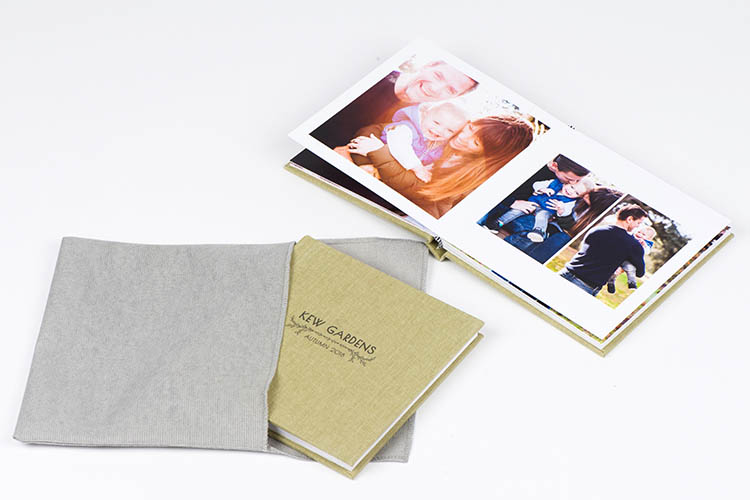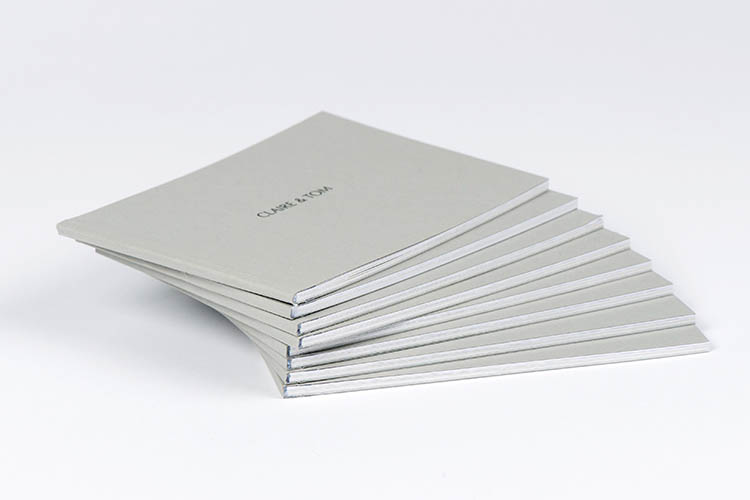 Hardback Cover Options
Hardback smaller album duplicates can be made in the same cover material as your main album. For main albums with an image option for the cover, you can have a photographic dust jacket wrap for your hardback duplicates with the image printed on the front, finished with a black gloss wrap on the back. Similarly for the packs of softbacks, if you have an image based main album cover such as an acrylic or metal cover, your softback duplicates will be printed with the same image on the front of the cover, and black gloss on the back of the cover.

If you have chosen Embossing for your main album, then your smaller duplicates will be personalised with matching text, printed directly onto the material instead. The colour of the text is dictated by the material and cover colour chosen, as the text print colours are fixed. Smaller duplicates are ONLY available with printed text, embossing is not available on any of the smaller duplicates.
Soft Back Cover
Soft back smaller album duplicates are available to add on at the checkout in a pack of 8 copies. Image cover options on your main album including acrylic, metal, cameo or photographic are paired with image soft backs with full colour print on the front and black or white on the back and spine. Text covers options on your main album including embossing or UV print are created with a premium grey uncoated card with the text or graphic printed in black on the front. Any individual cover colour choices in linen, leather or leatherette main albums will not be copied or printed onto the soft back covers.

Paper Options
We offer a range of paper choices for our smaller album duplicates, from top quality photographic paper to match your main album to cost effective printed options.

Sizes & Multi-Packs Of Smaller Duplicates
Our smaller duplicates are available in a wide range of sizes corresponding to your main album size as well as in a variety of papers and multi-pack quantities. Photographic paper duplicates are sold as single copies and the paper quality will match that of your main album. Printed paper options both hardback and softback are available in multi-packs depending on the size to offer a more cost effective solution for additional copies. You'll be offered the option to add on any relevantly sized smaller duplicates once you've completed your album design and proceeded to the checkout.
Sizes Of Duplicates in Photographic Paper
Hardback - 1 Copy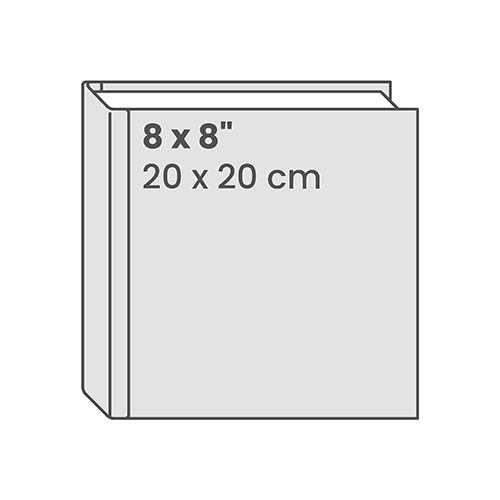 Hardback - 1 Copy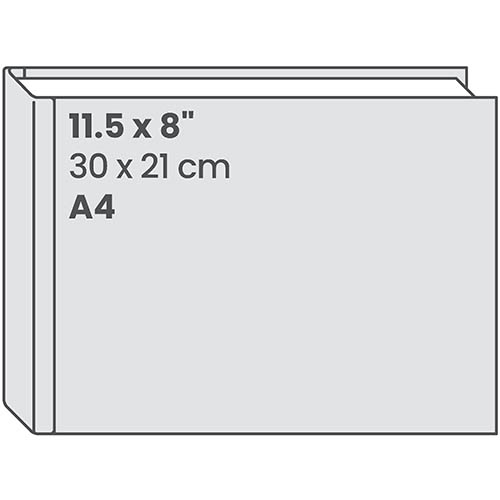 Hardback - 1 Copy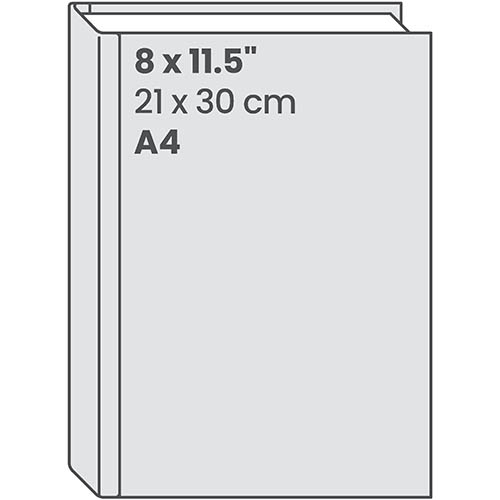 Hardback - 1 Copy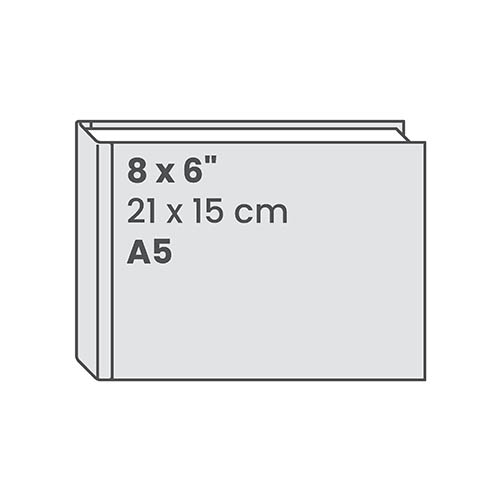 Hardback - 1 Copy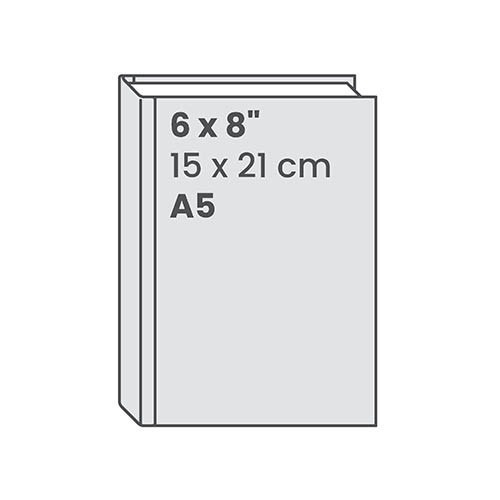 Sizes Of Duplicates in Printed Paper
Hardback - 1 Copy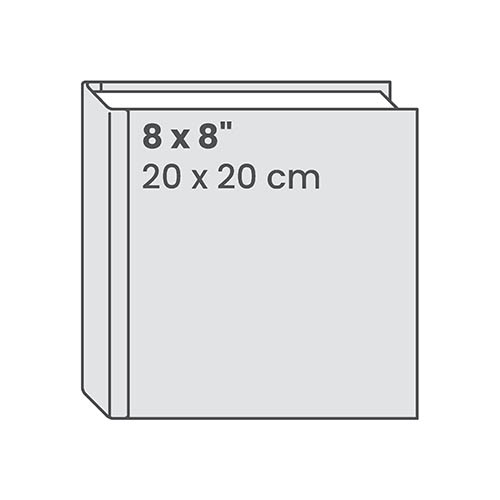 Hardback - 2 Copies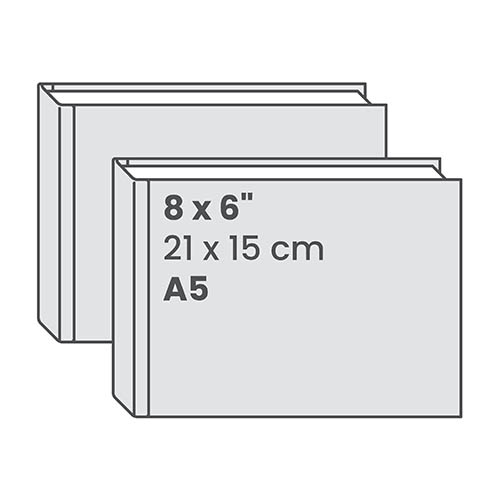 Hardback - 2 Copies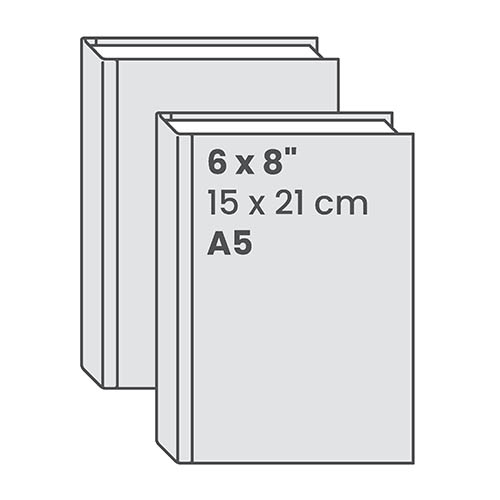 Hardback - 4 Copies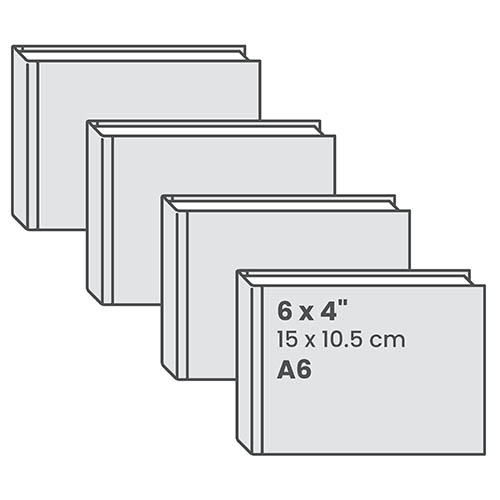 Hardback - 4 Copies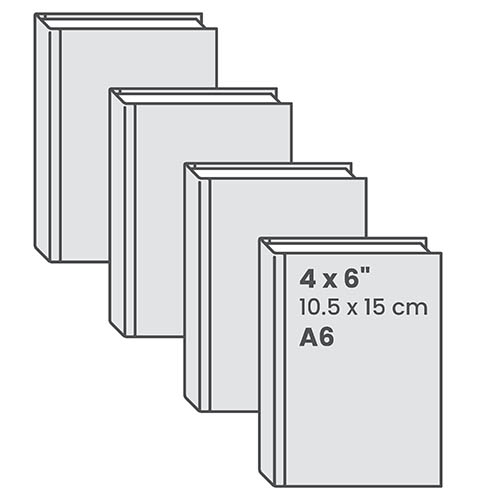 Hardback - 2 Copies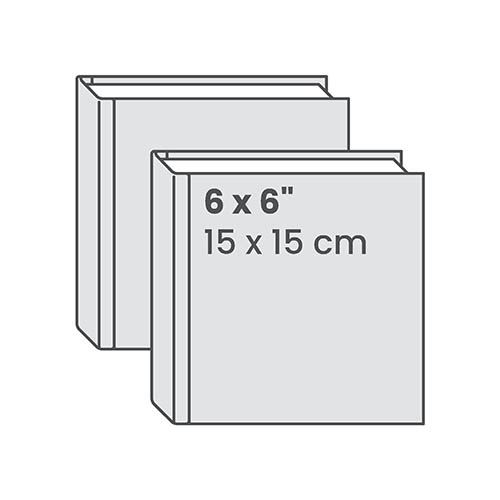 Hardback - 4 Copies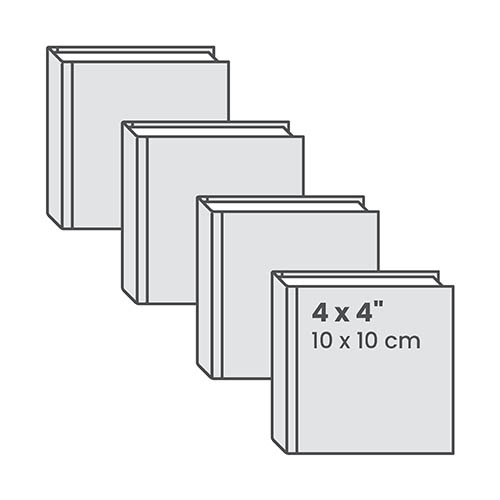 Softback - 8 Copies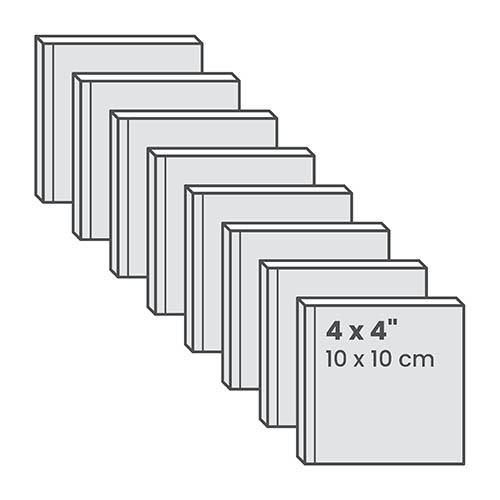 Softback - 8 Copies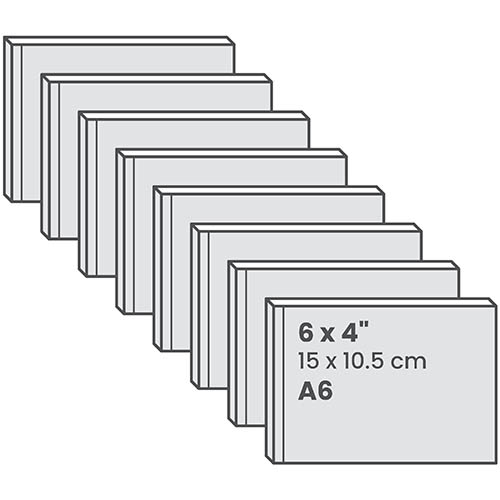 Softback - 8 Copies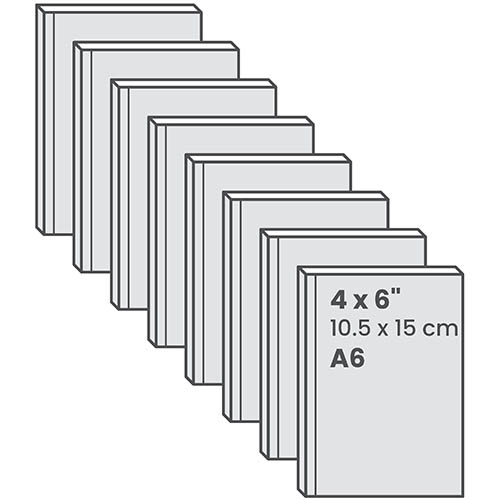 How To Order Smaller Duplicates
All photo albums are ordered via our free downloadable SIMWARE software specifically designed to make album creation quick and easy. Our albums and books are exclusively for professional photographers and designers, so you'll need to be registered with us and approved by one of the team before you can access our professional album software. You can design within SIMWARE or within another design software of your choice but all photo album orders are placed and uploaded via our software. To import an existing album layout from another design program, simply export your design as high res spreads and drop them into SIMWARE to begin placing your order. If you have any questions on this process or require any help at all, please get in touch with the team who can talk you through this in more detail if required.
Simware Design Software
Our free downloadable SimWare software allows you to have full control when designing your personalised photo products. Only available to professional photographers, it features a simple drag and drop system and a huge selection of pre made templates to easily create album or book designs.
Mac & PC Compatible
1000's of Pre Designed Templates
Create & Save Your Own Templates
Client PDF & JPEG Proofing
Ability To Work Offline
Secure Online Payments & Upload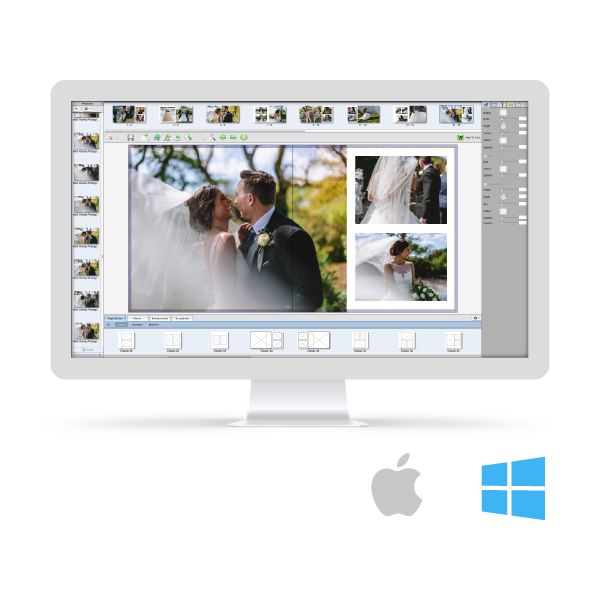 Production & Delivery time
The production time for our smaller album duplicates is 10 working days. Once your order has been dispatched with our trusted and reliable couriers you will be able to track the parcel from dispatch to delivery. If you are in UK mainland your parcel will be put on a next working day delivery service.


Prices are available for 'PRO' users only. Please register and login to gain access.