Photo Print Boxes Overview
Our photo print boxes are the perfect product to place your photographic prints in to give as a gift to your clients. These boxes are ideal if you also want to neatly store and organise your prints on a shelf and work well as additional presentation packaging. You can create a full image design to be printed and wrapped on the lid of the box sealed in a protective sand textured laminate, or choose between our 30 colours of linen to be wrapped around the entire outside of the box with a custom design printed onto the face of the lid. You can design the personalisation for the lid of the linen as a graphic, text, logo or line art file to be UV printed or laser etched depending on the colour chosen. The inside of your custom photo print box will be black for a classic look for housing your prints.
Product Options
With 2 different cover options and 4 standard sizes up to 9x6", this range is bound to have the size you need. Choose the perfect size photo print box for your client between our two choices of 2 inches, or 4 inches deep. For our shallower 2" box, you can fit up to 200 prints, and for our 4" box, you can include up to 400 prints.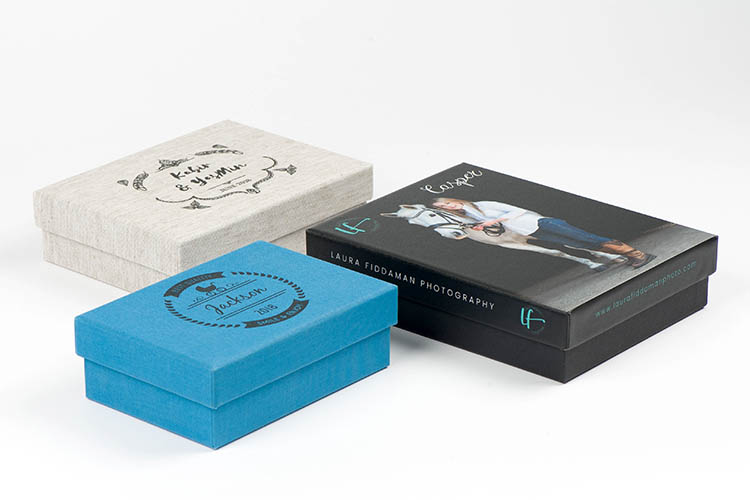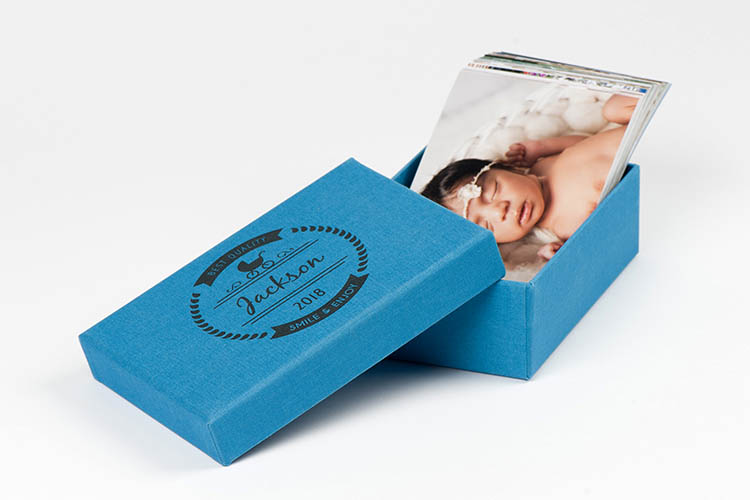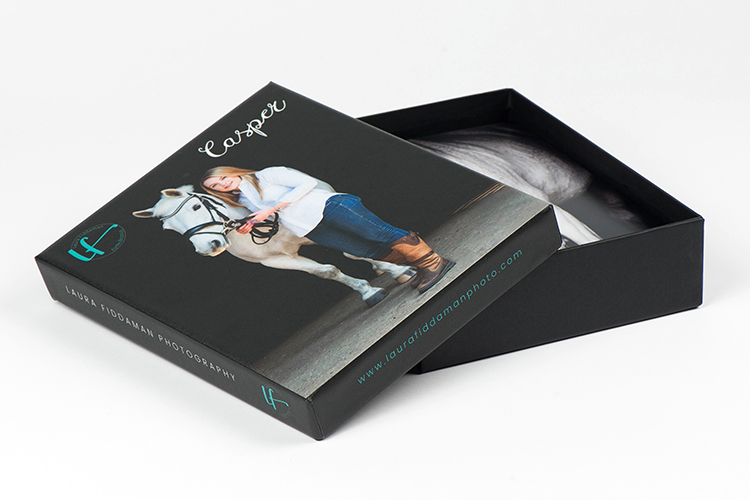 Personalisation Options
We've got a style to perfectly match the mood and look of your photo print box!
Sizes of Photo Print Boxes
9x6"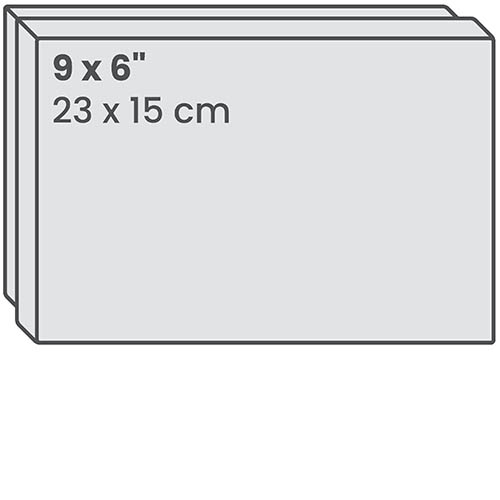 8x6"
7x5"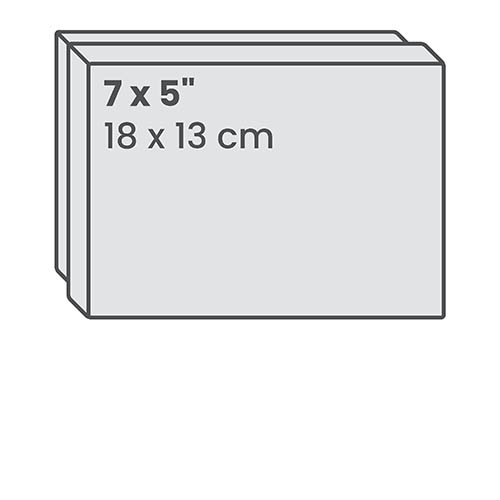 6x4"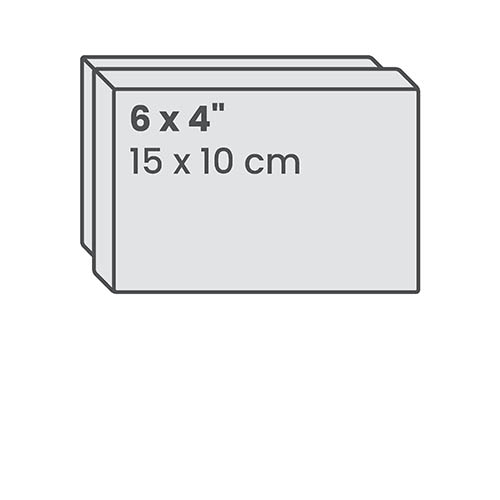 Depth Options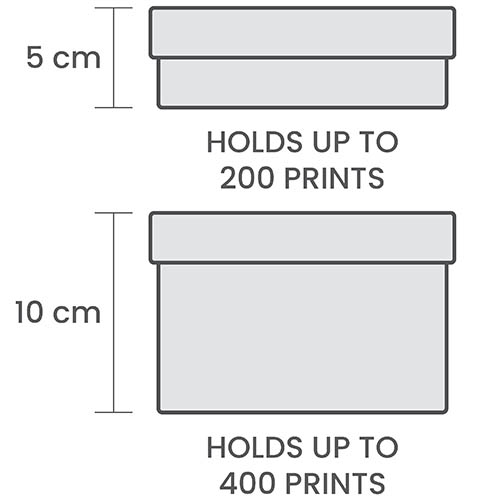 Production Time
The production time for our custom photo print box is 5 working days. If you would like your order to be dispatched within 3 working day please choose the fast track option in the checkout. If you are in UK mainland your parcel will be put on a next working day delivery with tracking once production is complete.

Quick Ordering
Design your custom photo print box via our in browser software, or if you are a professional photographer, you can create any presentation product in your desktop SimWare software.
Linen
Design the Linen covered box using line art, black and white graphics or use one of our customisable templates included in the design area. Please note we cannot print colour images onto a Linen cover.
Image Cover Photo Print Box
Design the Image cover box with a logo, graphic, full colour image or use one of our customisable templates. Image cover photo print boxes can customised anywhere on the top and sides of the lid.
Prices are available for 'PRO' users only. Please register and login to gain access.