Crystal Glass USB Stick Overview
These modern personalised crystal glass USB sticks will add a contemporary feel to your existing photography packages. Whether you are handing out just the crystal USB stick or adding this to an existing package you can be sure that this stunning product will compliment your wedding photographs perfectly. The USB sticks are USB 3.0 and are available in a storage space of either 8 GB, 16 GB, 32 GB or 64 GB. Choose from a finish of either chrome, rose gold or gold to complete this stunning USB product. When you plug your USB stick into the computer or laptop the crystal component will glow blue. Personalisation is applied directly onto the crystal area, whether in full colour with UV print or etched into the glass. If ordering a bulk order of over 50 keys you can opt to have your line art or text laser etched into the core of the crystal key creating a floating effect. Design your crystal USB stick instantly online by selecting your memory and colour option.
Product Options
Choose from either a chrome, rose gold or gold finish to finalise the package for your clients.
Gold Crystal Glass USB Stick
Chrome Crystal Glass USB Stick
Rose Gold Crystal Glass USB Stick
USB Size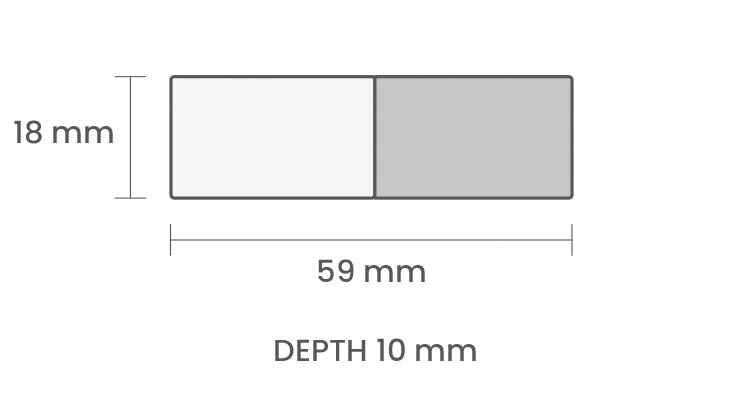 Print Size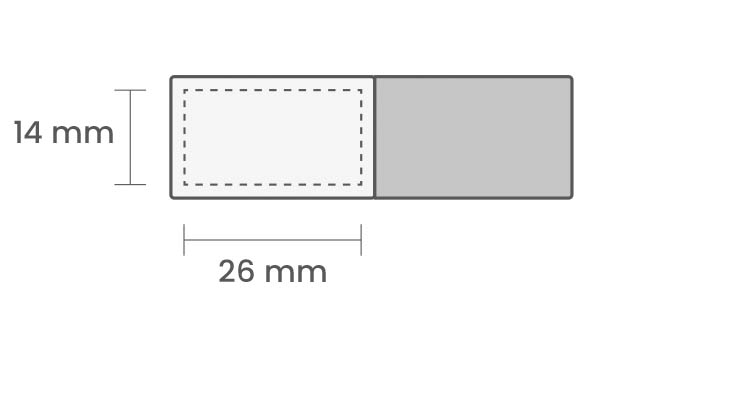 USB Capacities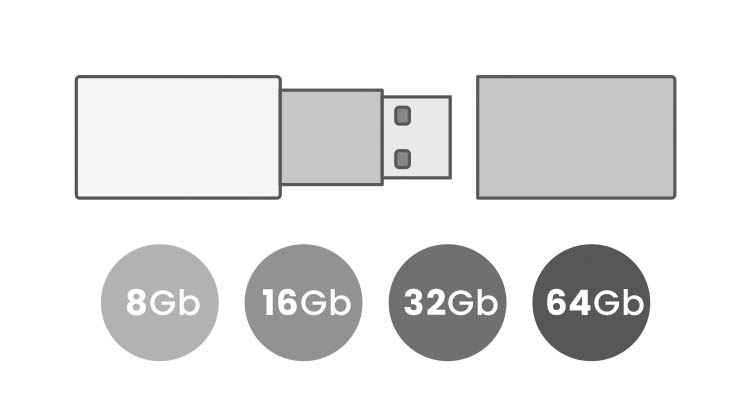 USB Colours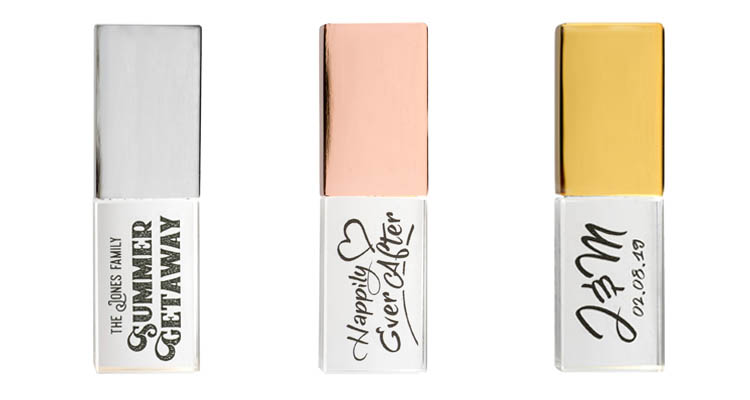 Bulk Options
This product can be ordered in bulk identical copies to receive an extra discount on your order. We have some discount percentages in the pricing tables below but if you are looking for a quantity of 100 or more please get in touch for a personalised quote. If you are ordering more than 50 you can opt to have a design laser etched into the USB meaning that your design will be floating internally in the crystal part of the USB key. If you would like to see whether a bespoke quote is possible please send an email with the details of your potential order to our helpful customer support team who will see if this is possible for you.
Production Time
Our crystal glass USB sticks are created in only 5 working days. If you would like your order to be dispatched within 3 working day please choose the fast track option in the checkout. If you are in UK mainland your parcel will be put on a next working day delivery with tracking once production is complete.

Quick Ordering
You can order your crystal glass USB stick on our easy to use online ordering system which is included in your browser. Simply drag and drop your designs or images onto the product online to create your rustic USB product. You can choose your capacity and colour in the checkout.
Prices are available for 'PRO' users only. Please register and login to gain access.