Floating Picture Frames Overview
If you're looking to truly make an impact with your photography, try a modern floating picture frame to offer the professionalism and style you need to truly enhance your photographs. With our modern float mount option, your images will be raised from the back panel, suspended away from the thick ultra-clear acrylic glass to create a floating effect. This creates the illusion of your picture floating within the frame; your image showcased in the centre while elevated from the backdrop to establish a subtle and stunning drop shadow. Minimalist yet striking, our revolutionary float mount option comes in a variety of mouldings including our original Classic Large moulding, as well as our Appleton and Baroque ranges to give you the ultimate flexibility. Choose your ideal frame moulding to begin your creation, select any template within the online designer, single image or multi-aperture, and finally select "Float Mount" at the checkout.
Multiple Photo Float Mount Frames
To give your photography the ultimate modern edge, we offer our revolutionary float mount option with multiple pictures in one frame Simply choose one of our 3 floating frame ranges, select from any of our templates in the online designer with layouts to include up to 9 images and select "Float Mount" at the checkout. Each image will then be individually raised from the back panel in the layout you have designed to create a stunning multi picture seamless floating effect. This means you can select more than 1 image from any shoot or event to showcase within a frame and truly wow your clients. Whether your have one image floating in a frame or 5, the overall cost is the same to keep things nice and simple for you and your customer.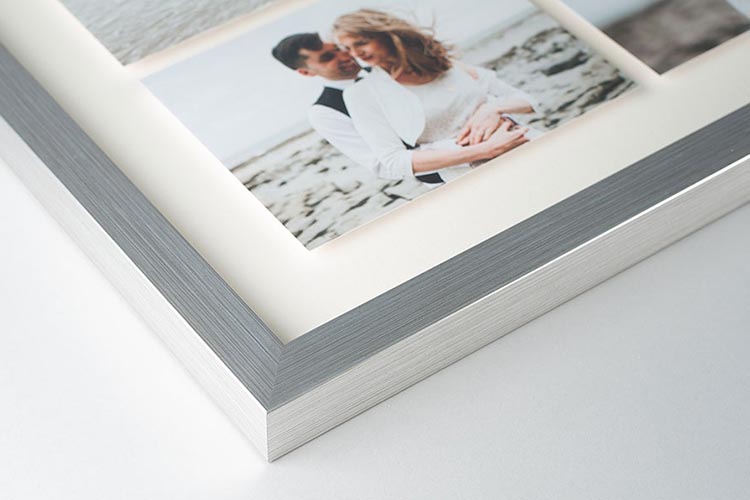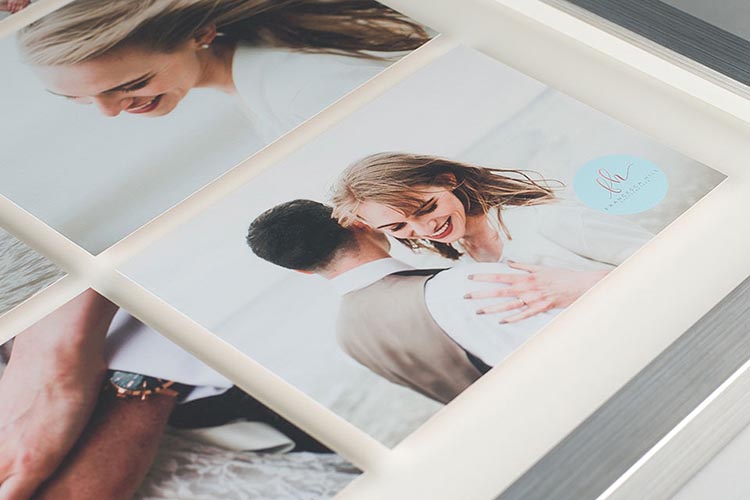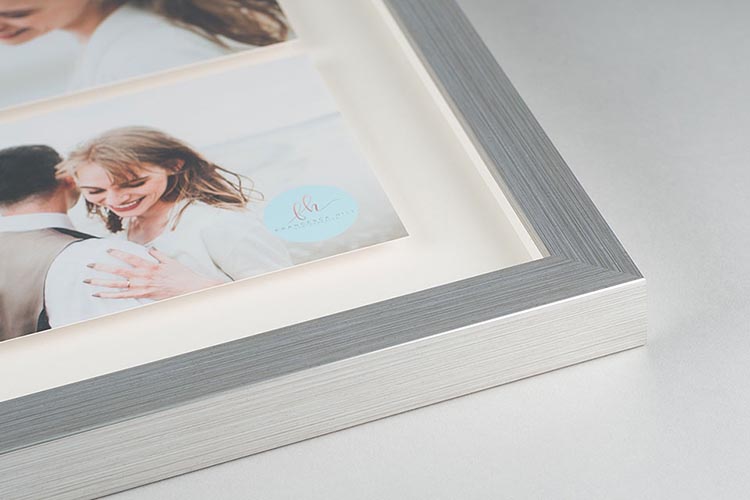 Frame Options For Float Mounts
Our float mount photo frames are available in a range of 3 frame mouldings with a variety of colour options in each style. Simply click on your chosen frame moulding to visit the product page, then select your size to go through to the online designer. Then once you've uploaded your image, you can select "Float Mount" at the checkout. The float mount requires a certain frame depth, so this is not available across our entire range of bespoke frames but we do have plenty of options to choose from below.
Appleton
The Appleton moulding is a modern wooden photo frame available in 3 neutral colours, perfect for any environment and lighting condition. Choose from a finish in grey, chestnut or charcoal all of which compliment each other to make your floating illusion frame come to life.
Charcoal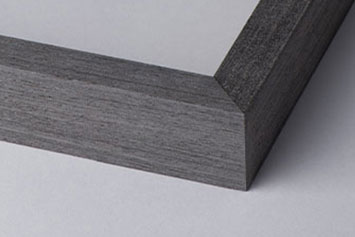 Chestnut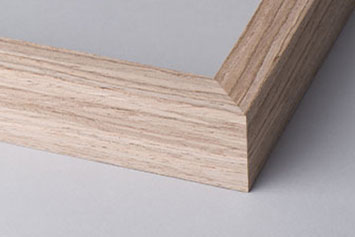 Grey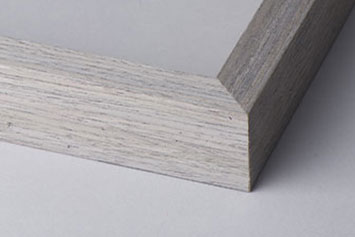 Baroque
Available in two distressed metallic finishes, our Baroque picture frame showcases a strong decorative look with a large ornate profile, certain to draw attention. Both colours of gold and silver are created using a textured layered paint effect with a defined brush stroke for a truly individual finish every time.
Gold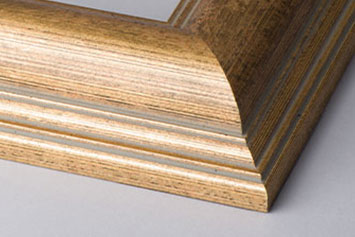 Silver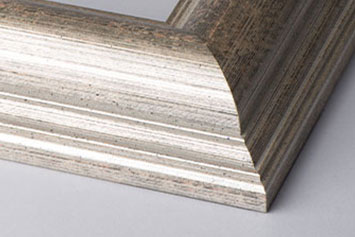 Classic Large
With a perfect variety of 6 colours to choose from, our Classic Large moulding is ideal for modern photographers. You can opt for satin black or satin white for a monochrome finish; gold or silver for a modern twist; or our natural or walnut wood for a soft traditional feel.
Black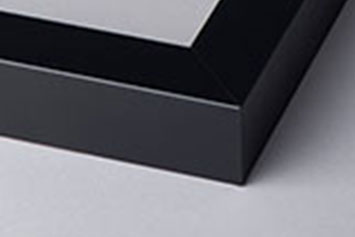 White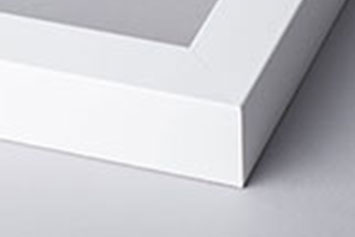 Silver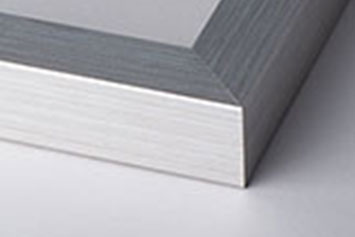 Natural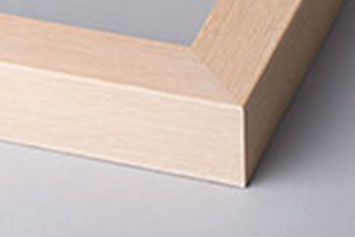 Walnut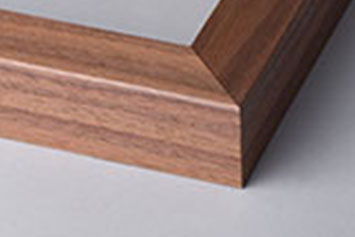 Gold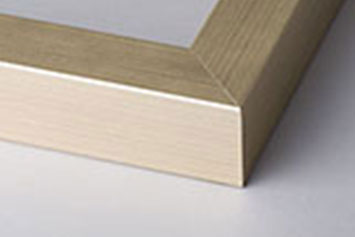 At SIM Imaging, we are committed to ensuring your floating picture frame is a professional product handcrafted to the highest standard. That is why we use market-leading media technology for flawlessly smooth edge-to-edge results every time. With the option to design a single image as your focal point, or a multi photo picture frame, our sleek floating illusion puts your photography at centre stage.

Our range of large format fine art printers use an ultra-fine 10 colour inkjet printing process for a completely professional finish. Our cutting-edge printing methods ensure your photography is displayed in the highest finish possible with vibrant colours and perfect for distinguished black and white tones.

You can choose your ideal finish from our selection of 6 Giclée fine art papers to perfectly complement your photos. All of our professional papers are of the highest grade to create impeccable, professional grade results. Read more about the paper options available below and discover each papers individual texture and weight.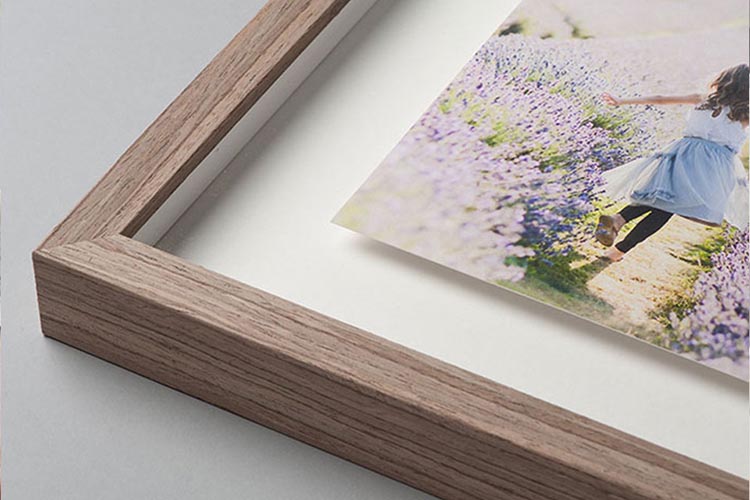 Paper Options On Float Mounts
Float Mount Colour Options
How To Hang Your Float Mount Frame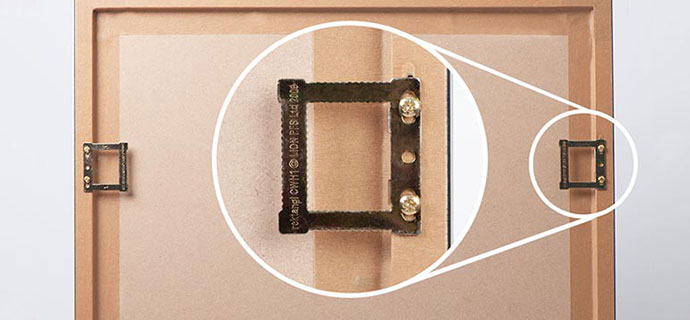 Every one of our frames, both traditionally mounted or float mounted, arrive with pre-positioned hangers on the reverse ready to be hung straight on your wall. These sturdy hangers are 10mm in width, which allows for valuable wiggle room for adjusting when on the wall and will distribute your frames weight evenly making them safe and durable.

As all of our frames come with hangers already in place, all you need to add are two screws in the wall in your chosen position. We also provide bespoke frame presentation boxes at no extra cost so handing over a beautifully finished product to a client has never been easier.
Order your Floating Picture Frames
If you would like to order a floating photo frame, simply choose from one of our mouldings available with the float mount option and begin designing. Our floating mounts are available with the Appleton moulding, Baroque moulding and the Classic Large moulding so you can find a frame to suit your needs. Use any of the templates within the software to create your design, then simply select "Float Mount" at the checkout.
Prices are available for 'PRO' users only. Please register and login to gain access.