Professional Photography Tips | Vicki Knight
Vicki Knight is a professional family and child photographer since 2009. She has given us some of her top professional photography tips. Read more below!
Professional Photography Tips
Are you feeling burnt out? Or are you scrolling social media, seeing every other photographer saying they're busy and panicking that you haven't got enough shoots booked in? Whichever you are, I understand. We stress when we're too busy, then worry something is wrong when we're not. That's us photographers for you!

This is my 11th busy autumn season, and over the years I've learnt some tips and tricks to make it easier and avoid burn out. I'll be honest, this week has been too busy and I've been sitting with my laptop on my lap some evenings (something I no longer usually do, thank goodness!), but I did take the whole of half term off work, so I knew I'd find it tough getting through the editing and admin pile this week.

But believe me, I've been there. For the first 5 years of running my business, I was looking after my boys all day, then working most evenings and weekends. It's bloomin' hard! But through experience, I've been able to put routines and systems into place to get a much better balance. So here are my 6 professional photography tips to help you get through this busy season....

Professional Photography Tip 1: Have realistic deadlines
I speak to some photographers who promise each family that they will have their gallery ready within a few days or a week. Do you really need to do this?

My deadline is within 2 weeks which I think is more realistic I always aim to have their gallery to them within 10 days, but at least I have a bit of wiggle room if I need it. Always under-promise and over deliver and not the other way round!
Professional Photography Tip 2: Schedule your time
You should know how long it takes you to edit a session (and if you don't, stick a strict timer on and find out). Look at your diary and actually schedule in your editing time. You'll soon see if you've taken on too many shoots, and at least you won't make the same mistake next year!

Try and make sure you're only working during the day and not into the evenings…I know that's tricky if you have young children, but I know from experience that it's just not healthy to be working late into the evening.
Professional Photography Tip 3: Eliminate distractions

Once you have the editing time for each session scheduled into your diary, make sure you stick to it. So if you have 3 hours to edit the Smith family session, don't start cleaning the house or chatting to your bestie on the phone, just get on with it! I always listen to podcasts while I'm editing, so I'm learning while I work (try our podcast Shoot Edit Chat Repeat if you haven't already!), but I make sure my phone is on the other side of the room so that I'm not tempted to pick it up and start scrolling through Instagram or researching lenses!

Also going to a café to get through some admin is a treat and a great way to whizz through the to-do list, without being distracted by the doorbell going or emptying the dishwasher! In fact that's exactly what I did this morning and I nailed my admin list, and enjoyed a nice breakfast at the same time! :-)


Professional Photography Tip 4: Say no!

I've struggled with this a LOT in the past. I used to hate turning business away so I'd say yes to everything, then I'd be pulling my hair out in November because I'd taken too much on! Now I know how many shoots I can realistically do, whilst still keeping my sanity. Don't say yes to everything. Don't be afraid to refer business on to other photographer friends who you know will appreciate the work. What goes around, comes around.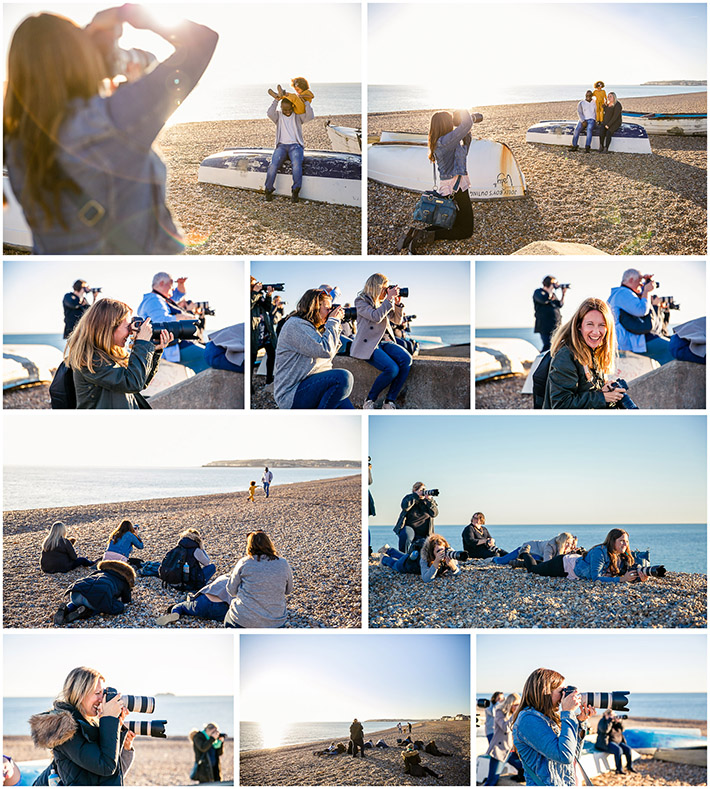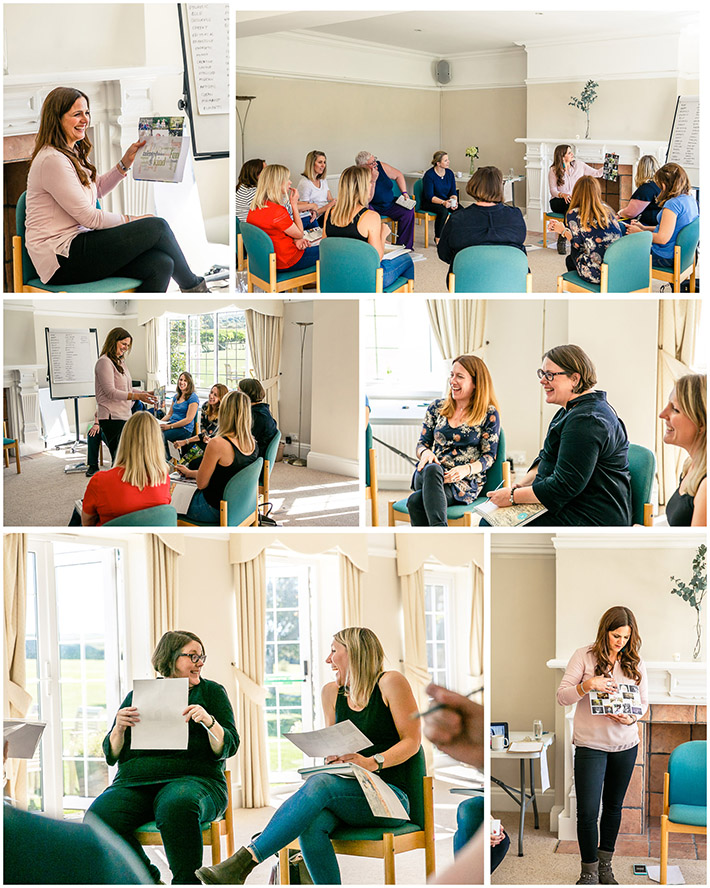 Professional Photography Tip 5: Have some me-time

I know when you're busy, it's easy to throw self-care out of the window…who's got time to exercise when you have 10 shoots to edit?! However, I know, if I actually take the time to go to an exercise class, or go for a walk, then I feel much better after it and work more effectively. My thing this year has been yoga. Just a quick daily 20 minute yoga YouTube video can do wonders for your mind, body and work!

I actually carved time out in my diary this morning to go to a full yoga class, and I feel so much better for it. Look after yourself...drink plenty of water, get some decent sleep, get outside in nature, read a book. It might feel like a luxury, but it's not, it's a necessity for your health and your business.


Professional Photography Tip 6: Meet up with other photographers/business owners

This is another thing that tends to go out of the window when you're up to your eyes in work. But it's so important to make time to meet up with people who understand the same struggles and challenges that you face. Prioritise meeting up for a coffee even just once a month, and I'm promise you'll leave feeling inspired and motivated to tackle that to-do list.