Professional Photo Frame Samples
For professional photographers, product samples are a valuable tool for showcasing images, style and package options to existing and potential clients. All of our frames, both traditionally mounted and our modern floating mounts, are available to order as samples as well as our range of wall art products. For some of the fundamental options like paper and mount colour choices, we offer a selection of pre made packs to add to your cart, including paper samples, mount samples, sets of chevron mouldings and fully finished professional frames.

Professional frame samples are a key ingredient for any studio, shop or in-person sales session. Showcase your own photography within every bespoke sample product to help show your clients the high quality finish available, and typically, clients will be drawn to choosing a product they have already seen. This is one the most important factors to consider when promoting in-person sales or package upgrades to boost your income.


Frame sample options
Choose from a fully bespoke frame complete with your own image, or order one of our pre made packs to help you and your client decide on the fundamentals.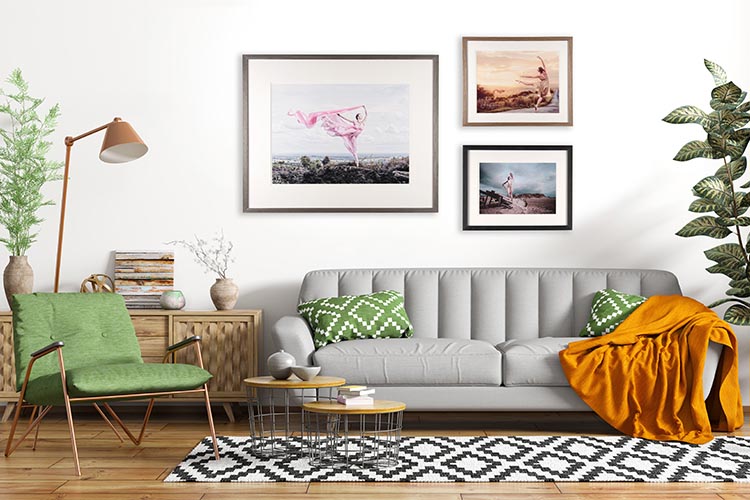 Professional Frame Samples
Display full finished professional products for your clients to fall in love with, all available with excellent sample discounts.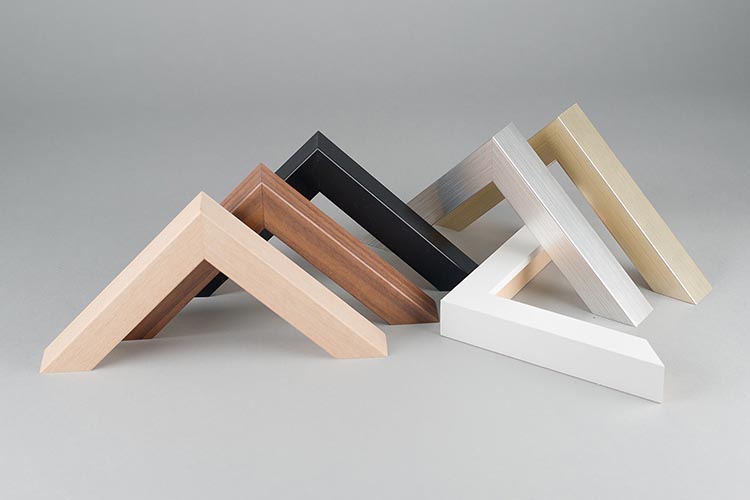 Chevron Moulding Samples
We offer chevron sample packs for each of our moulding options so you can see the colour, texture and finish in person.
Want to know more about samples?
We offer a range of products as samples, including frames, wall art, books and albums for any professional photographers who are registered with us. To find out more about our sample products and for our sample FAQ's, see our Product Samples guide in our support menu.